I've a plan to collect a lot of tree and shrub seeds this coming autumn. Gorse seed pods are ripening now, however. I got a lot of seeds from the plants down by the Don last week. I'll need to stratify them over the winter (keep them in a margarine tub of damp compost in the fridge). It's a brilliant hedging plant - there's no way man-nor-beast can get near it. For this reason, it's excellent for
bird nesting
, especially relatively uncommon species like long tailed tits.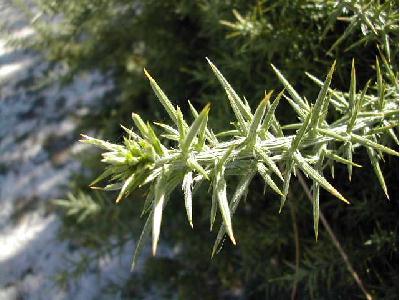 Gorse has been in the news over the last few days, because a Yorkshireman was trapped in a thicket for an uncertain period of time, not knowing how he'd got there, after 'consuming various substances.' Here's a
local newspaper account
. I notice he attracted attention with his cigarette lighter, which means he's lucky to be alive because gorse can be very inflammable.